NEWS
2020.12.16
Giveaway campaign: "Coquetterie dancer" LINE talk BGM, profile BGM
By setting Miyashita Yuu's "Coquetterie dancer" as the LINE talk BGM or your profile BGM in LINE MUSIC app, you will be eligible to win a real autographed (not stamped or printed) canvas board by random drawing.
Campaign period: December 16, 2020 (Wed) to 23:59 on December 22, 2020 (Tue)
Prize: autographed canvas board to 4 winners (design will be chosen randomly)
*autographed canvas board
(with Miyashita's autograph)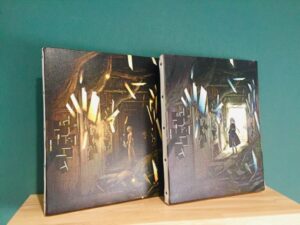 ★Follow canewons (@canewons) and Miyashita Yuu (@miy_yuu) on Twitter and register as below.
To apply for the prize
1.Install "LINE MUSIC" app (update to latest version)
2.Log in to LINE MUSIC and play "Coquetterie dancer"
3.Go to the "talk" page on LINE, tap BGM, and set it to "Coquetterie dancer"
*Setting guide
Talk BGM (click below URL)
https://guide.line.me/ja/chats-calls-notifications/chats/bgm-chats.html
Profile BGM (click below URL)
https://guide.line.me/ja/account-and-settings/account-and-profile/bgm-profile.html
4.Get a screenshot that shows the BGM setting and post it on Twitter with tag #coquetterieBGM
NOTE: If the screen shot includes your LINE ID, name, or other personal information, trim it or add a filter to make sure the image is suitable for posting.
*Profile BGM screen sample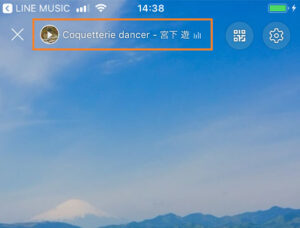 *Talk BGM screen sample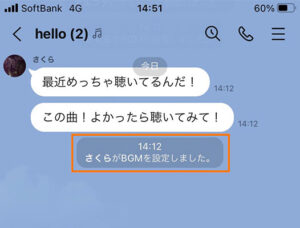 Announcement of winners
The winners will receive a DM (direct message) from the canewons official account by December 24 (Thu). Please make sure you are following the official account.
Conditions to apply for the prize
•You must have a LINE account
•You must have a Twitter account (visible to the public without a padlock)
•You must be a resident of Japan (the prize will only be sent within the country)
Note & disclaimer regarding campaign
•You may post the screenshot multiple times but will receive only one prize if you win.
•We will not accept any inquiries about whether or not you have won.
•You will incur all costs of communication.
•You may not transfer your win to a third party or exchange it for cash.
•Personal information obtained through this campaign will be used to identify and contact you and for other procedures relevant to the campaign.
•We will not be held responsible for any damages from the suspension or cancellation of this campaign that may transpire due to malfunctions in the operation of Twitter and apps under development.