NEWS
2021.10.22
[For all streaming services] "Kofukuron" sharing campaign for giveaways
For users of all music streaming services
An original item will be presented to 20 winners by random drawing for sharing Miyashita Yuu's "Kofukuron" from your streaming subscriptions on your Twitter account with a comment about it.
Campaign period
October 16, 2021 (Sat) to 23:59 on November 7, 2021 (Sun)
Giveaway item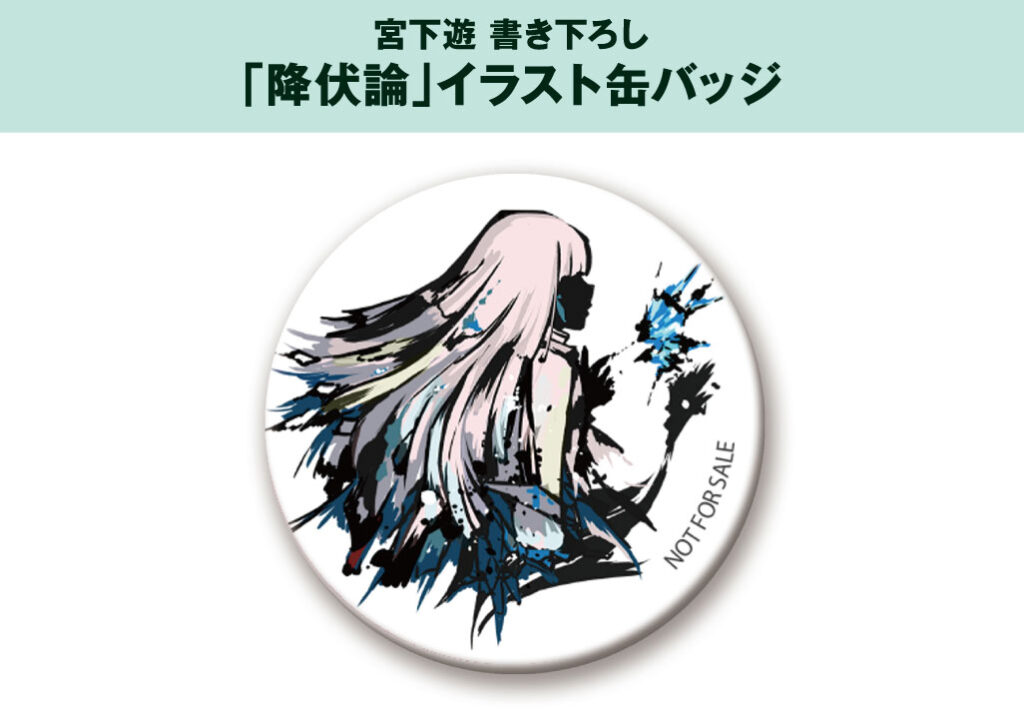 Button badge with a "Kofukuron" illustration by Miyashita Yuu
*to 20 winners by random drawing
Campaign song
"Kofukuron" https://lnk.to/Koufukuron
"Kofukuron" (TV size) https://lnk.to/Koufukuron_TVSize
How to enter the campaign
STEP 1
Listen to "Kofukuron" on your music streaming service.
(Please follow Twitter account "都/miyako (Miyashita Yuu official info)" (@ info_miyako) in advance.)
STEP 2
On the "play" page, select "Twitter" with the "share" function (the "…" icon, etc.).
Post it on your Twitter account during the campaign period with your comment about the song with hashtag #プラチナエンドED降伏論 (#PlatinumEndKofukuron). You may share it (enter the campaign) as many times as you want!
*The method to share a URL differs by streaming service. Please refer to your service's user manual for details.
STEP 3
The winners will receive a DM from "都/miyako (Miyashita Yuu official info)" (@ info_miyako) by November 12, 2021.
*Please note that your win will be nullified without a response within 7 days.
Points to note about entering the campaign & disclaimer *Please read
Your win will be nullified if you are not following the account at the time of your win or if you cannot receive the DM (message rejected).
You may not transfer your win to a third party or exchange it for cash.
The prize will only be sent to addresses in Japan.
We will not accept any inquiries about the drawing method and whether or not you have won.
Please unlock your account (remove the lock icon) when entering the campaign.
Please make sure your "Receive Direct Messages from anyone" is turned on in your Twitter account (go to Setting and privacy à Privacy and safety).
You will incur all costs of communication for entering the campaign.
Personal information obtained through this campaign will be used to identify and contact you and for other procedures relevant to the campaign.