NEWS
2022.01.01
㊗𝕤𝕙𝕚𝕣𝕠𝕟𝕠𝕪𝕒 𝕢𝕦𝕖𝕤𝕥 1,000,000 stream achieved
"Koufukuron" 1,000,000 stream achieved!
Thank you for participating akanoya_quest &
#shironoya_quest all over the world!
<Reward for all participants>
* Listening privileges to a new, unreleased song
* Wallpaper download featuring a message from Yuu.
↓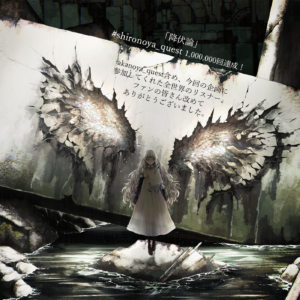 JPN
https://lnk.to/shironoya_quest_jp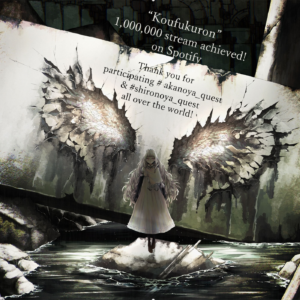 ENG
https://lnk.to/shironoya_quest_en
* Follow on Spotify will be required.
* prize-draw gift
Winners will be notified via Twitter DM during January.